Why Audience Centred Experience Design?
ACED is designed to enable cultural organisations to find new ways to get closer to their audiences and communities. It is also designed to help them to make the most of their team's creativity and ideas. It follows the principles of human centred design and is adapted to the way cultural organisations work, having been co-designed, tried and tested with organisations all over Europe who want to become more people-centred in their approach. It recognises both the need for us to work closely with our audiences and communities but also inside our own organisations. To change our audiences we have to change ourselves too.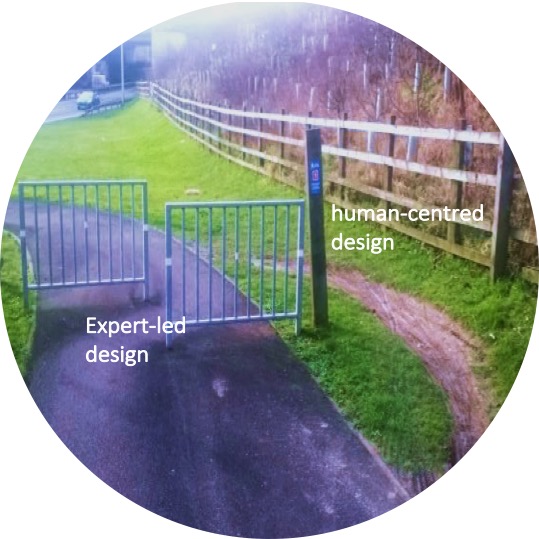 We've long known that cultural organisations who want to become more inclusive, need to work differently. We also know how. But making change is risky, resource-intensive and not always sustainable and so wanted to create a blueprint for confident, people-centred change. We started experimenting on a process to support professionals and institutions to design audience centred cultural experiences and, at the same time, new forms of internal collaboration, bringing change in small, manageable steps. When the pandemic hit, we realised that cultural organisations will need to be able to make rapid, people-centred change to survive. That's why want to share our methodology, testing it with as many professionals as possible and keep on learning all together.
People-centred innovation
ACED is also a response to our observation that real, positive change in the diversity of audiences and in their loyalty, trust and support is much more common when we work with them, listening attentively to their needs and interests and take inspiration from what we learn. More, we have witnessed the positive change that occurs when a whole organisation works together. Being able to respond quickly and effectively to the needs, ideas and creativity of a wide range of people is the true definition of innovation. It can underpin our success as creatives, as agents of social change or as social entrepreneurs. And since many of us in the cultural sector aspire to be all three, we believe it can help us resolve the tensions between these roles.
The Mercury has always cared about its audiences but ACED gave us the tools and confidence to really listen to them and turn good intentions into practical actions. ACED should be in everyone's job description! It's how we get things done.